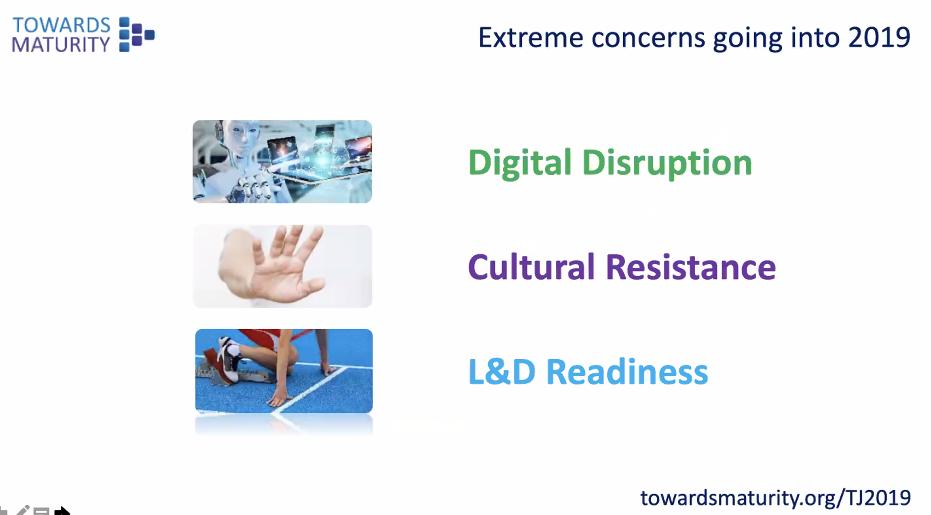 I saw that Towards Maturity were running a webinar on Friday. Jo Cook presented a screenshot of one of the slides (above).
The 'extreme' concerns come from L&D people and it begs two questions:
Why aren't the concerns of the business the concerns of L&D?
Why should the business take L&D seriously if L&D isn't prioritising the business concerns?
I accept that L&D needs to develop itself and the concerns above may be business issues – if L&D readiness is a business concern you need to move pretty quickly.
Four years ago I wrote about navel gazing; worrying about what are, generally, internal factors doesn't do the L&D function any service.